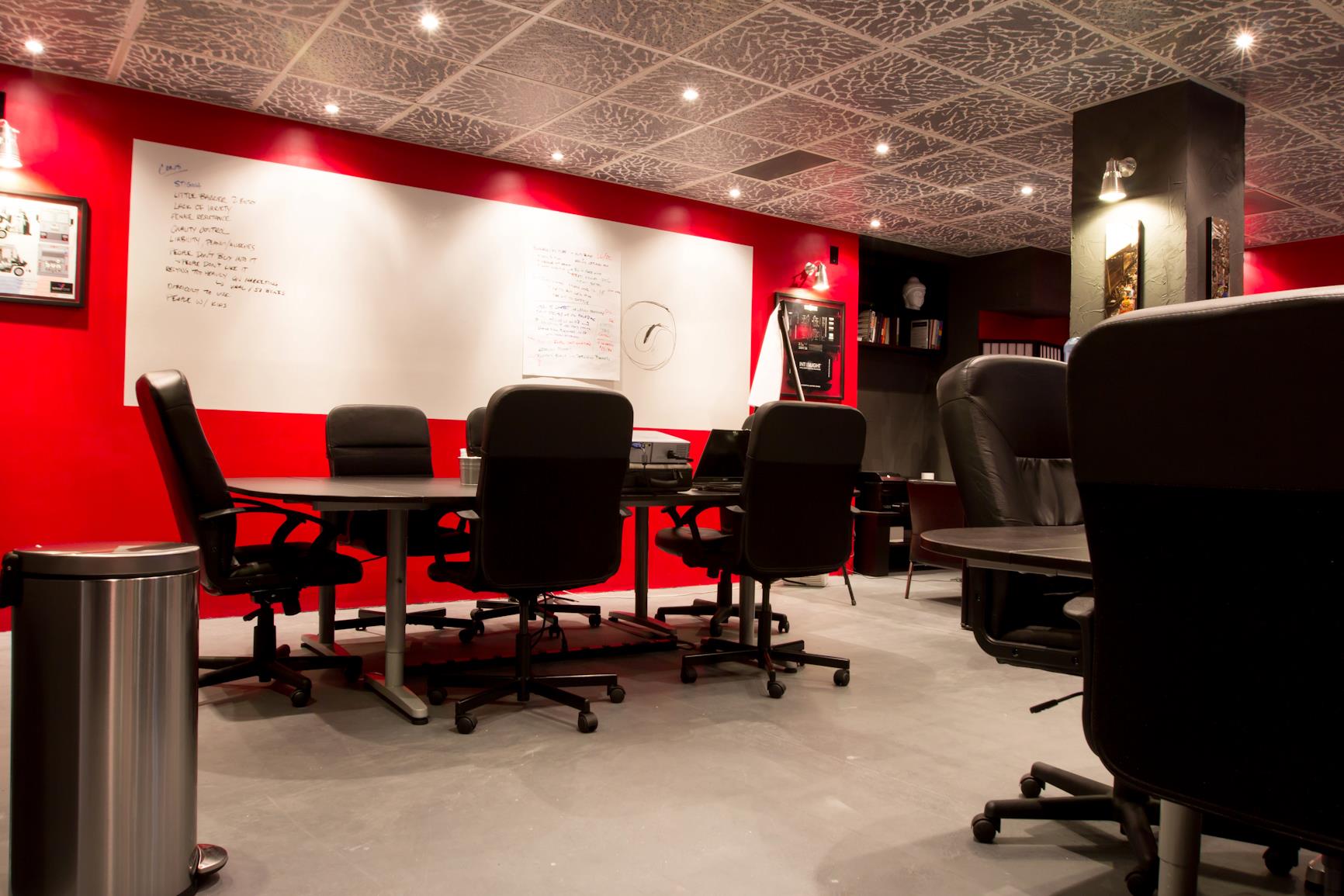 UPDATE: Thank you for your interest and immense support for CraveLab LA. We, unfortunately, are looking to relocate and expand! Please do not hesitate to reach out to us if you are interested to be added to our waiting list.

LA CraveLab is a collaborative/co-working space in Downtown LA at the corner of 2nd and Figueroa Street. We are a mix of entrepreneurs, freelancers, designers, and developers who expanded our current office into a collaborative space/office to provide a working space for others like us, including start-ups and organizations.

We aim to have an active community who thrive to network with others like ourselves and sometimes find the need to collaborate, share with, and support one another in this new age of the "mobile office." Our collaborative spaces and micro-offices are most ideal for individuals or teams who feel confined or distracted working from their homes and simply need a desk away from home without any long-term lease commitments and office management headaches or fees.
Send your business mail and packages to us.
Access our facilities 24/7 as a full-time member.
Sean Li
,
Founder/Owner
 – CraveLab was created to serve as a foundation for the startup ecosystem here in Downtown Los Angeles. From the way I meticulously designed the space (to be engaging and to encourage collaborating) to our philosophy and vision about our value to the community, we are strong supporters of the startup ecosystem. Prior to founding CraveLab, I cofounded several online retail and education businesses, primarily in the automotive aftermarket industry. We successfully grew those businesses to profitability and sustainability. Over the years, I have honed my entrepreneurial skills to specialize in investing, business development, creative direction, branding, and start-up mentoring. Follow my other projects on my blog

 
heymrli.com.
Phillip Chang
,

 
Resident Mentor/YouTube Marketing Expert – 
Prior to joining CraveLab, Phil was a cofounder of our online retail businesses and he continues to successfully run an independent online retail company selling premium LED lighting accessories.  Separately, Phil works in IT as a supervisor of system administrators and as a project manager overseeing the implementation and upgrade of corporate servers, software, and security.
David Choi
, 
Art Director/Professional Photographer – 
Prior to joining CraveLab, David worked for our eCommerce businesses providing art direction for many of our marketing materials and branding. David is passionate about art and photography and is also deeply experienced with video production.  He is our artistic "Jack of All Trades."
For Entrepreneurs, By Entrepreneurs
Pick a plan that works best for you.
Day Pass
Drop-in, Drop-out, 9am-Close
Full Day Access
High-Speed Internet
Print Services
Street Parking
24/7 Access
Dedicated Desk
Mailing Services
Conference Room Credits
Contact Us
Monthly Pass
Unlimited Hot Desk Monthly Access
24/7 Hot Desk Access
High-Speed Internet
Print Services
Free Parking
Community Events
Dedicated Desk
Mailing Services
Conference Room Credits
Contact Us
Dedicated Desk
Unlimited Monthly Access
All Features of Monthly Pass
Dedicated Desk
Mailing Services
4 Weekly Conference Room Credits
Contact Us
Private Office
Dedicated, Closed-Door Office
All Features of Dedicated Desk
Two Dedicated Desks
Privacy and Filing Cabinets
8 Weekly Conference Room Credits
Contact Us
123 S. Figueroa, Los Angeles, CA 90012 (MOVING)
contact: [email protected]

Mon-Fri: 9am to 6pm (CLOSED)